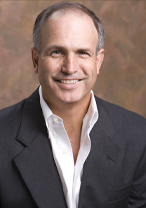 Donald A. Kannenberg, Jr.

CPA, CVA, Partner
Accounting and Tax services Partner and cofounder of FKCO.  Don has over 25 years of accounting and tax expertise providing strategic planning and preparation services to individuals as well as a variety of businesses.
Don earned his Bachelor of Science degree in Accounting from Central Connecticut Sate College.  He is also a Certified Valuation Analyst (CVA).
Prior to co-founding FKCO, Don was employed as a supervisor in the Hartford office of Rusconi, Cahill, & Larkin, P.C. where he served in the audit, tax and small business departments.
Don is a member of the American Institute of Certified Public Accountants, the Connecticut Society of Certified Public Accountants and the National Association of Certified Valuation Analysts.
Don resides in Avon, CT with his wife and two children. When he's not in the office you can find Don on the tennis court.
To contact Don CLICK HERE