SATURDAY, November 13 – 7:00 pm
Alan Friedman & Friends
CD Release & Dinner
Telefunken Soundstage
300 Pleasant Valley Road
South Windsor, CT
Doors open: 6:30pm
Concert Set One: 7:00pm
Dinner & Auction: 8:15pm
Concert Set Two: 9:15pm
End: 10:30pm
Saturday Night Concert & Dinner:
Sunday Clinic & Concert:
VIP Ticket $250…includes:
Entry to both Sat & Sun events
Front Row Seats at both events
Private "Meet & Greet"
SWAG Gift Pack
Note: Only 24 VIP Tickets available
---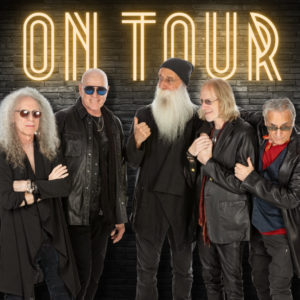 SUNDAY, November 14
2:00 pm
The Immediate Family
Clinic & Concert
Telefunken Soundstage
300 Pleasant Valley Road
South Windsor, CT
Doors open: 1:30pm
Fireside chat & Q&A: 2:00pm
Snack break: 3:30pm
Concert performance: 3:45pm
End: 4:30pm
VIP Meet & Greet: 4:45-5:30pm
---

WHO IS "AANE"?
AANE (Asperger/Autism Network) is a charitable 501(c)(3) nonprofit organization, that helps people with Asperger's or similar autism spectrum and neuro-diverse profiles build meaningful, connected lives.
All of the net proceeds from the weekend's events will be donated to AANE. Learn more at: aane.org
---
FUN FACT
I've had the remarkable opportunity to write and record 5 CD's of original music over the past 30 years with many talented local musicians, as well as a bevy of renowned musicians who've graced the iconic albums we've all listened to over the past 5 decades. Most of these artists are clients of Friedman, Kannenberg & Company, P.C., and all of them are my dear friends.
Given my insatiable desire to play this music live, I am venturing to do a 5-CD Album Release Party & Fundraiser on Saturday, November 13th, as well as co-host a remarkable clinic and performance by a band of the most world-renowned recording and touring musicians, The Immediate Family, on Sunday, November 14th. The Immediate Family is L.A. session and touring greats Danny Kortchmar, Leland Sklar, Waddy Wachtel, Russ Kunkel and Steve Postell.
Both Saturday and Sunday's concert events will benefit AANE.
Tickets are limited, so reserve your spot now and come celebrate two remarkable musical events as you support an incredible cause.
---
COVID-19 POLICY
All ticketholders in attendance must present proof they meet the CDC definition of being fully vaccinated against COVID-19. Acceptable proof is a physical vaccination card (or a photo of your vaccination card) along with a photo ID presented at the door.
Ticketholders who are exempt from COVID-19 vaccinations due to medical reasons will be required to take a COVID-19 PCR test within 48 hours before entering the building and present proof of negative results at the door along with a photo ID. Masks are currently required for all ticketholders. Any ticket holder not having proof of vaccination as defined above and/or refusing to wear a mask will not be allowed to enter the premises.
NOTE: This policy is subject to change at any time. Accordingly, please check back for our current COVID-19 Policy before the scheduled event date.